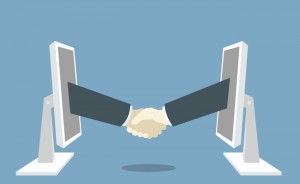 * Updated on August 3, 2018
As a business owner you should be well aware about leads and how to generate them as well. Such knowledge comes with selecting the most suitable applications to serve this purpose. The following is a list of apps that you can make use of when capturing leads.
1. On Spot Social
This is a great iPad app that captures leads in the field. It is also very suitable for individuals who are not tech-savvy as a result of its interface which is very user friendly. On Spot Social also works whether you are online or offline. Therefore, you can still attend an event as you capture your leads then upload them to your database as soon as you go online.
2. GoCapture!™
Lead Liaison's GoCapture!™ is a fully integrated event lead capture solution for B2B companies. What makes GoCapture!™ different can be summed up in two words: unlimited and comprehensive. GoCapture!™ offers unlimited front end users with unlimited devices, unlimited back end users, and unlimited forms. It's completely customizable, so you can tailor it to fit your specific business needs. And, it is backed by a powerful back-end system, providing a fully-integrated end-to-end solution with all leading CRM and marketing automation platforms.
3. Zuant
One great feature about Zuant is that you can capture leads even when you are offline. The moment you go back online the leads are updated to your database. In addition to that, it also has live reporting which permits you to monitor and follow-up on your leads continuously. There are graphs that indicate each leads captured ever hour.
With Zuant you can also create customized questionnaires with an indefinite number of questions. For the answers, there are many formats to choose from. The best part is that you do not need to download any software so you can access your leads from wherever you are.
4. Validar Universal Lead Capture
This app can be personalized to be used at whichever event you attend and works with various hardware such as magnetic stripes, barcodes among others. According to the questions answered by leads, this app can assign scores to your leads. It is a very simple application whose major strength is its customization properties. Another fascinating aspect about it is that it alerts you when the perfectly lead is in the vicinity.
5. QuickTapSurvey
QuickTapSurvey is another application that allows you to capture leads without necessarily being online. It can be utilized as a kiosk and is also very easy to set up.
The app allows you to:
Customize your design by choosing from a variety of templates, themes, logos and background pictures
Capture unlimited leads with full contact details
Capture leads using a customized contest entry or prize giveaway splash screen
Encrypt data and keep it safely on your iPad or Android tablets
Use more than 15 qualification questions to qualify your leads
Use integrations or API to send lead data to your CRM
Those are just some of the lead capture apps you can opt to use when you attend an event. Before you settle for one, make sure that the app satisfies all your needs and works in line with your business objectives.
https://www.leadliaison.com/wp-content/uploads/2013/04/Lead-Liaison-Logo5.png
0
0
Lead Liaison
https://www.leadliaison.com/wp-content/uploads/2013/04/Lead-Liaison-Logo5.png
Lead Liaison
2014-02-06 06:15:49
2018-08-03 11:15:34
5 Lead Capture Apps You Need To Know About