GoCapture!™
A Fully Integrated, Mobile Lead Capture App for B2B Events
GoCapture!™ is used at events such as trade shows, seminars, and conferences to capture hot leads onsite, regardless if your device is offline or online. This solution manages the entire lead lifecycle from onsite lead capture and/or data collection, to storage, qualification, distribution, nurturing, and beyond – it truly delivers an end-to-end solution for event marketers.
The application seamlessly pairs with our marketing automation platform, Lead Management Automation (LMA)™, and our CRM, OneFocus™. It's available for iOS and Android operating systems, on smartphones or tablets.
Register for updates about GoCapture!™
End-to-End Event Management
Manage your company's entire workflow, from lead capture to qualification, distribution, and nurturing all with a single system.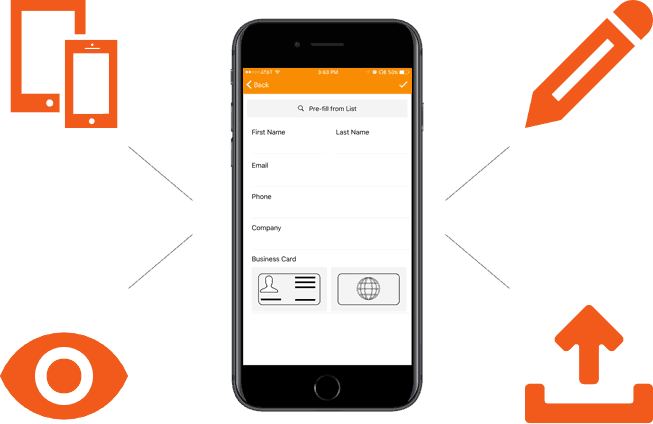 Four Lead Capture Methods
GoCapture!™ quickly captures leads using these four methods:
Mobile form submission

. Event attendees or exhibitor representatives can manually fill in the form on a smartphone or tablet.

Business card transcription

. Representatives working an event can take a photo of the lead's business card. From there, GoCapture!™ offers the option to transcribe the business card using a self-service portal at a later time. Alternatively, Lead Liaison offers a paid transcription service.

Optical character recognition (OCR)

. OCR scans the business card and automatically fills in the form.

List upload

. Upload a CSV file and search for the record on the mobile device to fill in the form.
Achieve Greater Accuracy with Transcription
Forget about the hassle of shuffling through a stack of business cards after an event. Send the business cards to use and we'll transcribe the card and save your submission. If you'd rather do the transcription yourself, use our private portal added to your account.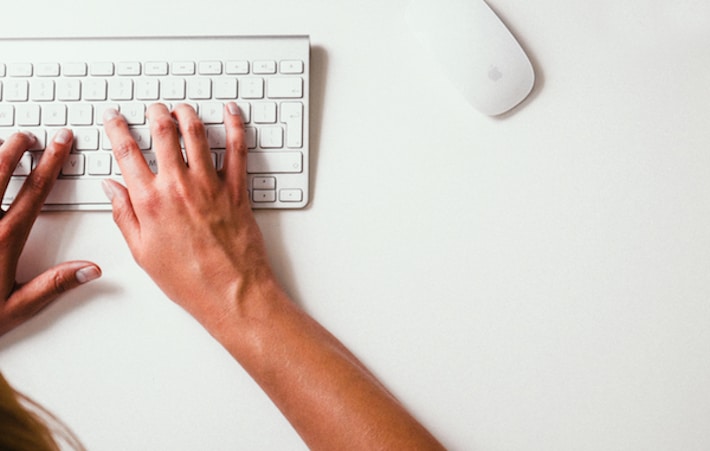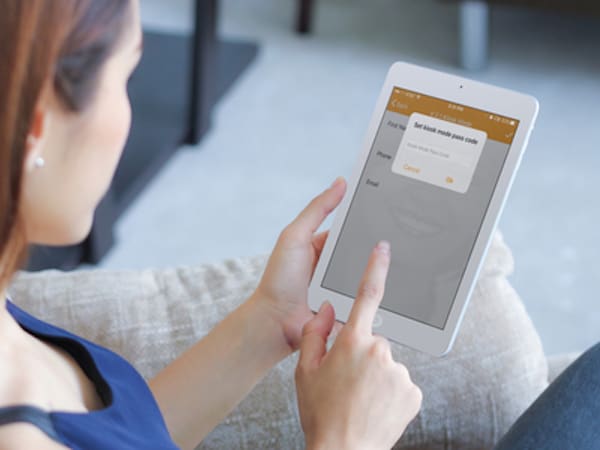 GoCapture!™ works in Kiosk Mode, keeping event attendees focused on inputting their information into the form without gaining access to other apps on the device.
Compatible With All Major Devices
GoCapture!™ runs on iOS and Android smart phones and tablets.